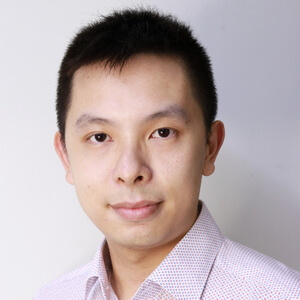 Ho Yin Leung
Nice to see you here, I'm Ho Yin from Hong Kong.
In case you don't know Chinese, the order of pronouncing/writing names in Chinese is opposite to English.
So, Ho Yin is my first name, Leung is my surname.
My life is relatively simple, and I do these few things in my daily life.
Website SEO Copywriter
It's my career right now. I wrote for copywriters.com and specialized in ROI copies like website SEO-optimized copies, emails, Facebook ads. Here are articles I wrote:
If you want me to write website related copies for your company, you can
fill in this form
and my colleague will contact you to discuss about your need.
Before that, I have been a web developer who build web and mobile applications for organizations to automate their marketing routines.
Chinese SEO Consultant
I am sharinng my years of experience on Google SEO tactic and some web development basics. If you can read or understand Chinese, you may take a look at my Chinese site
A Table Tennis Coach
I start playing table tennis (Ping Pong) since I was six and have been in the school team from primary school to university.
Eventually, I become an Assistant Table tennis coach since I was 17 and a certified Table Tennis Coach in Hong Kong.
Now I had 15+ years of coaching experience, and my students are mainly adults.
I discovered one of my strengths: Patient, through coaching students. I also got so much satisfaction and fulfillment whenever my students get improvements through my teachings.
I have found a local amateur table tennis association (<-- This website is also in Chinese), allowing people at the competition level to practice together. If you live in Hong Kong, you can come and play with our members.
A Dedicated Chef To My Wife
Maybe you think I'm overconfident to say this. I think I got some talent in cooking.
I never cook before I got married, but my food is already quite "eatable" when I cook for the first time. I'm pretty happy about this.
So I would start cooking two times a week, usually on Saturday or Sunday, five years straight.
Now I can confidently cook high-quality, delicious meals that my wife cannot resist who always claimed on a diet. XD
Now we eat at home most of the time and don't want to go to the restaurant that much because usually, I make better, healthier food than those restaurant chefs.
I am good at Chinese Guangdong food, Sichuan Spicy food.
A Student
Now, you can quickly learn almost anything if you are willing to Google it.
However, the internet has a whole lot more information than we need, some gurus are outstanding, and many fake gurus just teach from theory.
I think what is essential to learn today is the ability to distinguish who is qualified. I only learn from teachers who walk their talk, which I think it's the easiest way to find whether he/she is qualified to teach or not.
Connect
If you have similar interests to mine, do connect with me on Linkedin or Facebook.
For any inquiry, please drop me an email and tell me details by
[email protected]
Your Location : Home

←Back to Home Page Back To Top↑